Couple Counseling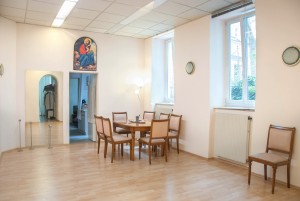 Relationships are ending too quickly these days because behaviors that come from the unconscious often lead to conflict. In my experience, maintaining a partnership is well worth the effort.
Years of parenting are challenging and difficult for both partners. You have to find out in which task each of them feels most comfortable. But even unfulfilled desire to have children has enormous potential for conflict.
Some couples wish to be accompanied during their breakup so that they are not left alone with their fears, doubts and feelings.
The individual and couple counseling creates a space for unspoken fears and desires. Often, the processing of the unconscious occurs in the consultation and ensures pleasant surprises.
One does not always need extensive advice. Even in a serious crisis or major problems, few appointments can be enough to resolve the conflict and make life easy again. If you are looking for advice, but currently do not want to take any therapy, I am happy to be your partner.